We are immensely proud of our award-winning health and safety culture. It is an ethos which is inherent in every fibre of our organisation.
Safe behaviours are encouraged by formal training, continued monitoring, and processes and systems which have been devised and implemented to simplify the message and engage staff, in all departments and at all levels.
We believe that our health and safety record is a key factor in our success and industry standing. Our achievements have been recognised by no fewer than seven consecutive years of Gold RoSPAs, amongst other accolades.
Our aim is "everyone home safe, every day".
Our Health and Safety Heroes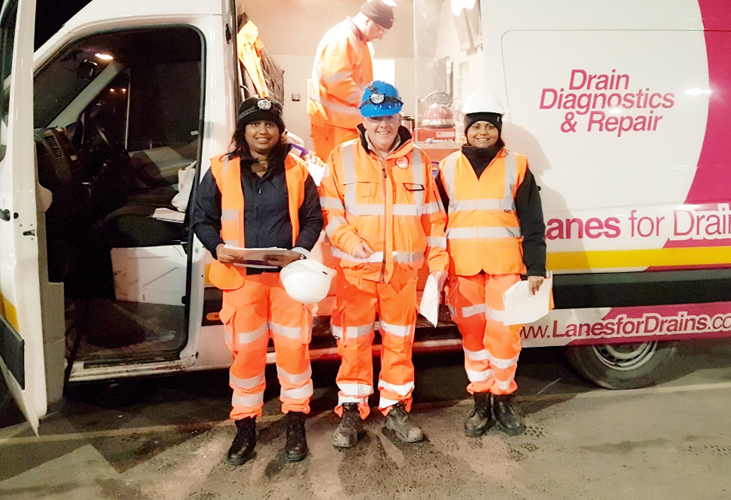 Health and Safety Role: Group Health, Safety, Quality, and Environment Manager
Health and Safety power: Patience
Health and Safety Super Power he would love to have: The ability to be in multiple places at the same time as I have 22 depots plus headquarter centres to cover
About Paul: Paul has overall responsibility for safety across Lanes Group's national depot network. As a Chartered Member of the Institute of Occupational Safety and Health he is highly qualified to do his job.
But he believes one of the key issues for health and safety is caring about what you do, not just what you know. He explains: "A very large proportion of our colleagues are very responsible and want do the right thing. Having the right moral attitude and caring about how we work is very important for the health, safety, and wellbeing of others."
Paul works hard to improve the systems and processes that underpin good health and safety. But just as important for him is getting out, meeting people, and seeing and hearing how they work.
Paul's thoughts about his job: "Encouraging change when things are wrong and giving pats on backs where things are right are best done face to face. It's a process of making small steps, but knowing you are going in the right direction."
Health and Safety Role: UKDN Waterflow (LG) Ltd Rail HSQE & Systems Manager
Health and Safety Strength: Listening
Health and Safety Super Power she would love to have: The ability to read between the lines. So, when someone says they are going to do something, I know straight away what they are actually going to do
About Tonni: Tonni is not just highly qualified, she's more than a dab hand at the art of persuasion. As someone who has successfully introduced behavioural health and safety training techniques to support her colleagues, that should come as no surprise
The rail team at UKDN Waterflow (LG), based in Slough, Berkshire, works in one of the most safety-regulated industries on the planet. It has to be to protect both workers and the travelling public.
Tonni still has her work cut out encouraging best health and safety practice. She says a subtle approach to people management works best.
Tonni's thoughts about her job: "Shouting at colleagues, most of them men who have been doing this job for many years, will never work. Drip feeding information, encouraging, and pointing out what will work best for them is far more effective."
The team being awarded a full Principal Contractor Licence (PLC) in 2017, creating opportunities to win larger maintenance contracts, has helped embed high standards. Sitting back and hearing projects being discussed between colleagues can be very illuminating,"
Health and Safety Role: Lanes Utilities Division Health, Quality, and Environment Manager
Health and Safety Strength: Understanding
Health and Safety Super Power she would love to have: an ability to see into the future.I could warn what will happen if wrong choices were made. I would just have to hope people believed me!
About Kris: Kris Taylor does a whole lot of collaborating about health, safety, and wellbeing. Lanes Utilities is the wastewater network services partner for Thames Water.
With more than 1,000 employees in the division, maintaining the UK's biggest and most complex wastewater network, he and his HSQE team have quite a lot to think about.
What Kris thinks about his job: "Communication is key to what we do, and something we have worked very hard to develop," says Kris. "We want to hear more than tell. We want all or colleagues to contribute to a strong health and safety culture."
Lanes Utilities has a strong reputation for innovation, with health and safety strongly featuring in the mix of new ideas making a big difference.
Wellbeing, as well as health and safety, is important to us. Feeling good about ourselves encourages us to deliver better customer service and work better together, that means more safely, and more effectively.
An example is the use of a ground-breaking wellbeing app, combined with an inhouse wellbeing and mental health practitioner, which is helping colleagues tackle personal issues that affect their work."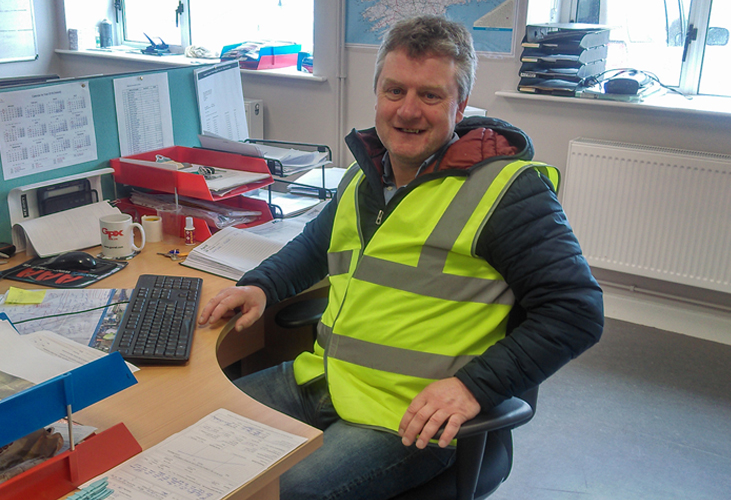 Health and Safety Role: Health and Safety Manager, AQS Environmental Solutions
Health and Safety Strength Sean has: Approachability
Health and Safety Super Power he would love to have: Mind bending, some people are set in their ways. If I could instantly change their mindset, that would be wonderful
About Sean: Sean joined AQS as Health and Safety Manager five years ago and has been working hard with colleagues to further develop its safety culture ever since.
Achievement of the OHSAS 18001 standard is an example of success already achieved. AQS has just 40 employees. But it aims high in working with some of the biggest businesses in Ireland.
Sean thoughts about his job: "It's very pleasing when we get positive feedback from multi-national companies saying they were impressed with the health and safety standards set by our operational teams.
"That shows we're heading in the right direction. But we're on a journey which never stops. We're now aiming to achieve the new health and safety standard, ISO 450001."
Our front-line operatives should not feel under any pressure to do something that does not feel safe. They should stop and call it in.